He's been in the industry for over half a century and Martin Scorsese is still as popular as ever. To celebrate a brilliant Hollywood director, we've pulled together 15 fascinating facts about the great man.
Martin Scorsese is one of the greatest American filmmakers in history. In a career spanning 6 decades, he has directed classics across a huge variety of genres and is one of cinema's greatest students of film. We've gone back through the key points of Marty's life and career to detail his rise from the streets of Little Italy to the Hollywood Walk of Fame with 15 interesting facts about Martin Scorsese.
---
1. He was raised in Manhattan
Martin Charles Scorsese was born in Queen's, New York, on 17th November, 1942. He was the son of Charles, a clothes presser, and Catherine, a seamstress. Scorsese's family moved to Little Italy, Manhattan, when Marty was a small boy. And this environment shaped the young boy and has been the setting for many Scorsese films since.
Our compilation of Scorsese's greatest shots
Subscribe to our YouTube channel
---
2. Childhood illness forged a love of cinema
As a boy, Scorsese had asthma and could not play sports or take part in any physical activities with other children. Therefore, his parents and older brother, Frank, would often take young Marty to movie theatres. These trips developed Scorsese's passion and love for cinema.
As a teenager in the Bronx, Scorsese frequently rented Powell and Pressburger's The Tales of Hoffmann (1951) from a library. Scorsese was one of only two customers who regularly rented the film; the other was future horror film legend George A. Romero.
---
---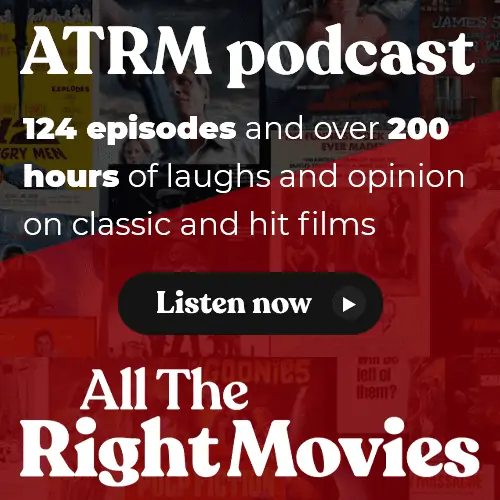 3. He was a child prodigy
When Scorsese was just 11 years old, he created a fictitious movie about the Roman Empire called 'The Eternal City'. He storyboarded the opening scene, below. His natural talent is clear for all to see from this.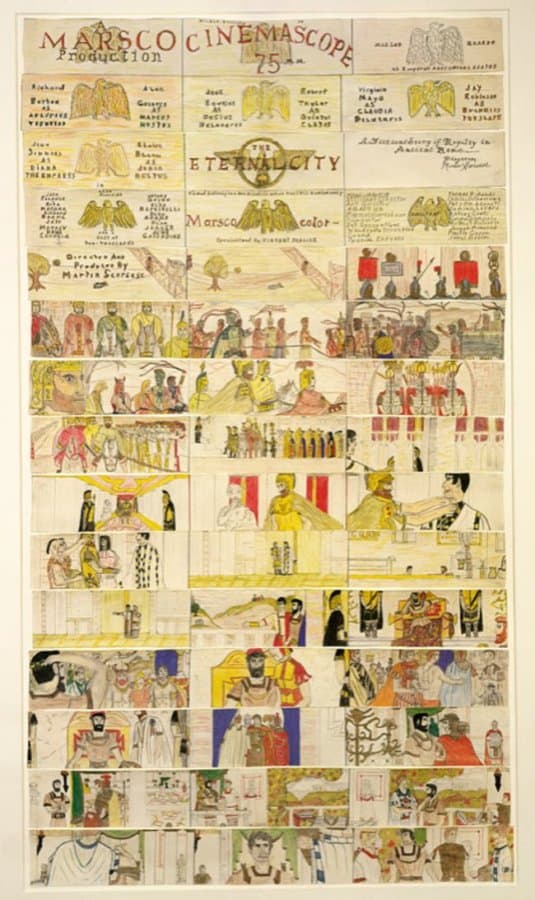 11 year old Scorsese's storyboard
---
4. He originally wanted to be a priest!
As a schoolboy, Scorsese attended Cardinal Hayes High School in the Bronx, and graduated in 1960. Initially planning to become a Catholic priest, his plans changed after he failed the first year at a preparatory seminar. It was at this point that young Marty's love for cinema started to take hold.
Instead, Scorsese enrolled at NYU, and earned a B.A. in English in 1964, and then an M.A. in 1968.
---
5. At college, Scorsese began to develop his filmmaking skills
During his studies, Scorsese had started dipping his toe into filmmaking. He made short films called What's a Nice Girl Like You Doing in a Place Like This? (1963), It's Not Just You, Murray! (1964) and The Big Shave (1967).
In 1967, Scorsese made his first feature-length film, Who's That Knocking at My Door. The film was made with actor Harvey Keitel and editor Thelma Schoonmaker.
The Big Shave, a short film by Scorsese from 1967
---
6. Scorsese was a movie brat
In 1970, Scorsese met and became friends with the influential "movie brats." They were Brian De Palma, Francis Ford Coppola, George Lucas and Steven Spielberg. It was Brian De Palma who introduced Scorsese to future long-time collaborator, Robert De Niro.
At this time, Scorsese worked as assistant director and editor on the documentary Woodstock (1970). And from there, he made the Depression-era set Boxcar Bertha (1972) for producer Roger Corman. It was Corman who taught Scorsese that entertaining films could be shot on tight budgets with little time. These were learnings which Scorsese took into his next movie, Mean Streets (1973).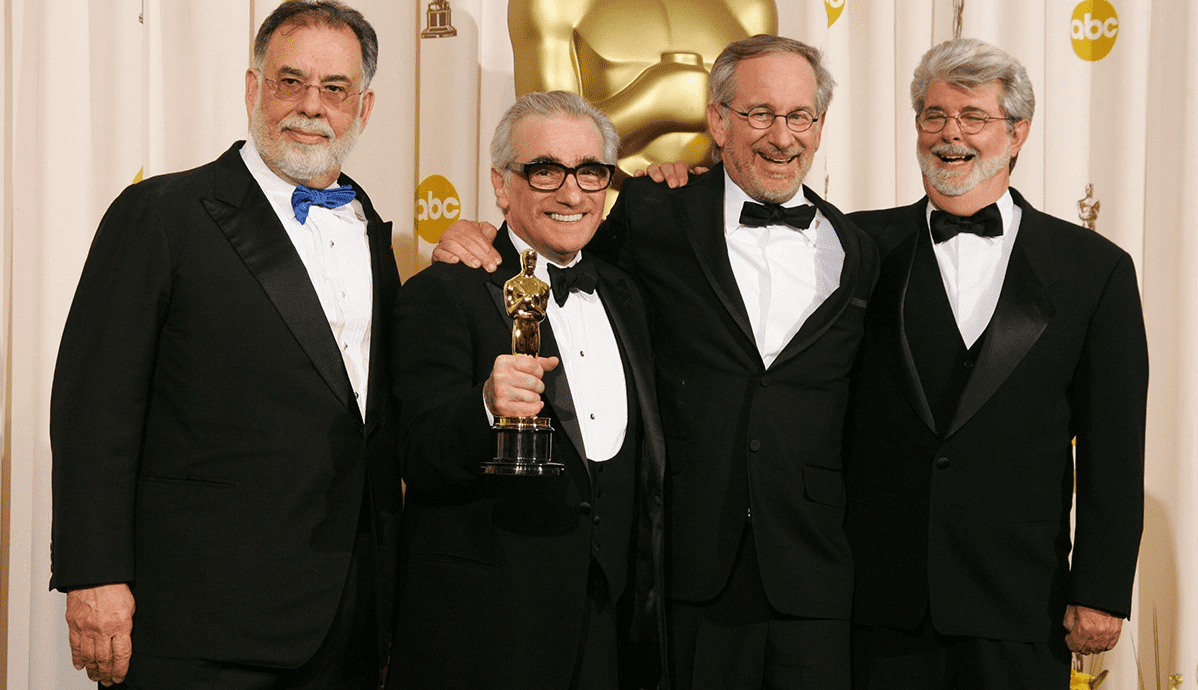 Scorsese with Francis Ford Coppola, Steven Spielberg and George Lucas after winning his Oscar for The Departed in 2007
---
7. Mean Streets changed Scorsese's life
Mean Streets was a major breakthrough for Scorsese as a filmmaker and set in place what are now regarded as Scorsese hallmarks. Toxic masculinity, graphic violence, Catholic guilt and a gritty New York setting are all staples of Scorsese's style.
In 1974, actress Ellen Burstyn chose Scorsese to direct her in Alice Doesn't Live Here Anymore, for which she won an Academy Award for Best Actress. Scorsese then returned to Manhattan to make the documentary Italianamerican (1974), featuring discussions with both of his parents.
Scorsese with his parents in Italianamerican
---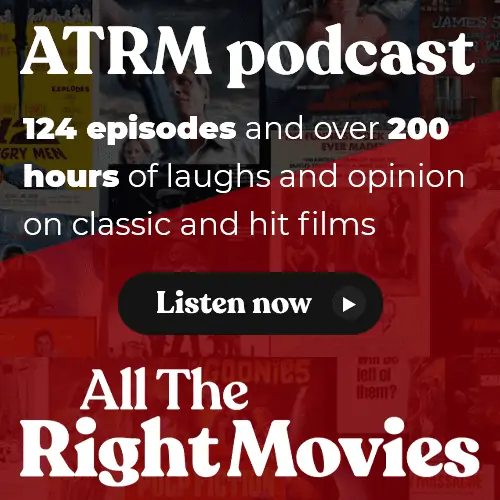 8. Scorsese used to be extremely superstitious
Throughout the 1970s, Scorsese suffered from crippling anxiety over the number 11. He would avoid flights in which the numbers added up to 11, refused to travel on the 11th of the month, and wouldn't stay on the 11th floor of hotels. Scorsese himself said about it:
"Strange things kept happening with that number during that period. I found that when I'd had a bad experience, or maybe I'd been fired from a project, the numbers in the address of a building added up to 11, or it was the 11th day… But then on the other hand, the New York Film Festival where Mean Streets was premiered was the 11th festival. And even with takes – some of the best takes, I thought, in pictures that people have liked over the years have been number 11."
---
9. The mid-70s brought filmmaking peaks and troughs
On a roll after the successes of Mean Streets and Alice Doesn't Live Here Anymore, Scorsese followed with Taxi Driver in 1976. Still regarded as a touchstone of American cinema and one of Scorsese's greatest movies, it was nominated for 4 Academy Awards, including Best Picture, and marked the start of Scorsese's collaboration with Robert De Niro.
The great success of Taxi Driver encouraged Scorsese to make his first big budget project: the musical New York, New York (1977). The film was a box office failure, and is now best remembered for its title song, famously performed by Frank Sinatra.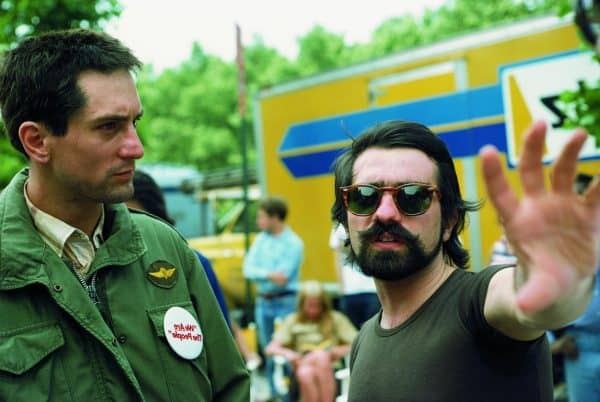 Scorsese with Robert De Niro on the set of Taxi Driver
---
10. Scorsese had serious health problems to deal with
The disappointing reception that New York, New York received drove Scorsese into depression. By this stage he had also developed a serious drug problem with cocaine addiction.
In The New Yorker in March 2000, Mark Singer wrote:
"He (Scorsese) was more than mildly depressed. Drug abuse, and abuse of his body in general, culminated in a terrifying episode of internal bleeding. Robert De Niro came to see him in the hospital and asked… whether he wanted to live or die. If you want to live, De Niro proposed, let's make this picture — referring to Raging Bull."
---
11. His most famous cameo came about by chance
Scorsese often makes cameo appearances in his movies, and the most acclaimed of those is probably in Taxi Driver, where he plays one of Robert De Niro's cab passengers, distraught over his cheating wife and contemplating murder.
The part was originally supposed to be played by another actor, but he pulled out at the last minute due to filming. Scorsese filled in brilliantly.
Scorsese's cameo in Taxi Driver
---
12. Scorsese directed a very famous music video
Having worked with John Landis on the iconic music video for his mega hit song Thriller in 1982, Michael Jackson decided he wanted another big name director to film the video for Bad in 1987, and turned to Martin Scorsese.
Working from a script by Richard Price (who had written The Color Of Money, directed by Scorsese in 1986), Scorsese's full video is 18 minutes long, and takes until half-way for the music to begin, when the black and white imagery changes to colour.
Scorsese took the project on as he was interested in directing another music number set in New York, and this allowed him to make several nods to West Side Story (1961).
The full 18 minute version of Scorsese's video for Bad
---
13. Marty almost directed Schindler's List
In the early '90s, Steven Spielberg was developing ideas for Schindler's List (1993) but, originally, didn't plan on directing the movie himself, and asked his old pal Scorsese if he'd be interested. With the Holocaust subject matter, Scorsese thought the film would sit better with a Jewish filmmaker, and told Spielberg he should direct it himself.
At the same time, Spielberg was in talks to direct a remake of classic thriller Cape Fear (1962) but thought it was more suited to Scorsese's sensibilities than his own. As such, the two legendary directors essentially swapped projects, with Scorsese's Cape Fear releasing in 1991.
---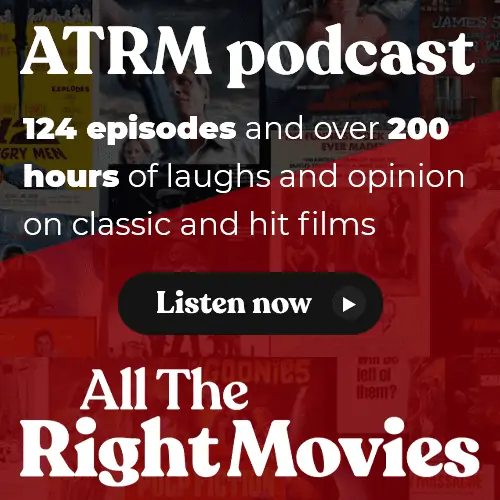 14. He has courted controversy at times in his career
With the edgy, often intense subject matter of his films, it probably isn't a surprise to learn that Scorsese has incurred the wrath of certain sections of the public on more than one occasion. What may be surprising, though, is which films proved controversial.
In 1988, Scorsese adapted Nikos Kazantzakis' 1955 novel The Last Temptation of Christ. Depicting Jesus Christ as a man with human flaws and sexual desires, the film led to a public outrcy and was decried as blasphemous. Catholic protests took place outside cinemas playing the movie, and Scorsese himself received death threats and had to be chaperoned by bodyguards for 2 years.
Mother Angelica, a Catholic nun and founder of Eternal Word Television Network, described the movie as "the most blasphemous ridicule of the Eucharist that's ever been perpetrated in this world."
Then, in 1997, Scorsese directed the epic biographical film Kundun, written by Melissa Mathison. Based on the life of Tenzin Gyatso, the exiled political leader of Tibet, the film was blasted by Chinese leaders on its release and Scorsese was added to a list of 50 people who are banned from entering Tibet.
Scorsese talking about the backlash from some quarters for Last Temptation
---
15. Scorsese set up an important film prseervation group
A film obsessive and scholar for all of his life, Scorsese has been a key figure in film preservation since 1990, when he created The Film Foundation, a non-profit organisation which collaborates with studios to restore prints of old or damaged films. The foundation has restored more than 800 films from around the world and carries out a free educational curriculum for young people on the language and history of film.
Scorsese and the Foundation fundraised for the restoration of Powell and Pressburger's The Red Shoes (1948). For his advocacy in film restoration, Scorsese received the Robert Osborne Award as "an individual who has significantly contributed to preserving the cultural heritage of classic films".
Scorsese talks to Ari Aster about The Film Foundation and the work they do
---
Those are all of our facts on Martin Scorsese – hopefully you've enjoyed them. If you're still looking for more Scorsese, head over to our YouTube channel for more video content featuring the great filmmaker.
The beginning of a beautiful friendship
Stay up-to-date with all things All The Right Movies by signing up for our e-newsletter.